Tuesday, Sep 10, 2019 6:30 PM CDT
Sorry, this event is not available.
This event was available from Thursday, May 23, 2019 12:00 AM until the event start date.
---
I warmly invite you to join us on Tuesday, September 10 for "Love Israel," a special event with MJBI and Gateway Church.
We have some very exciting news to announce, and I greatly hope you can be with us in person to hear all about it. Pastor Robert Morris, will be our special guest speaker for the evening. He will be sharing his heart on how and why Gateway Church loves Israel and something new that Gateway and MJBI are initiating for Israel and the Jewish people.
Would you please join us?
Our evening together will give you fresh zeal and understanding for how YOU can show your love for Israel, together with us!
Nic Lesmeister
President & CEO
---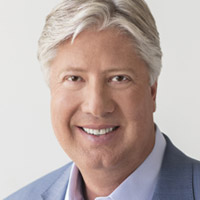 Special guest Pastor Robert Morris

Schedule
6:00pm — Doors open

6:30pm — Reception
7:00pm — Program
Event FAQs
No childcare available
Dress code: business casual
An opportunity to partner with the Center will be presented
Event is auditorium seating. No meal, but appetizers will be served at reception.
More information on MJBI can be found at mjbi.org

LIVE STREAMING WILL BE AVAILABLE ON THE NIGHT OF THE EVENT BEGINNING 7 PM CDT
To view the event online visit: www.gatewaypeople.com/live